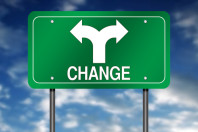 Posted on November 18, 2014 by Miller Counseling Services in Coaching, Encouragement, Stress & Anxiety

Author, William Bridges wrote an excellent book, Transitions: Making Sense of Life's Changes, that has been followed, as many good works are, by sequels, the most recent of which is called, Managing Transitions: Making the Most of Change.  Change will continue to occur, throughout our lifetime, some predictable, some not so. A key point the […]

Comments Off

on Transitions: Survive or Thrive

Continue Reading...