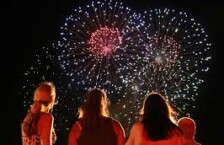 Posted on July 15, 2014 by Miller Counseling Services in Seasonal, Stress & Anxiety

This 4th of July my husband and went to see the fires works show downtown Raleigh, NC on Fayetteville Street. We parked on a side street where the towering buildings stood above the promise of fun. As we moved slowly through the dense crowd, I processed thoughts moving through my head: the population growth of […]

Comments Off

on From Anxiety to Gratitude on Independence Day

Continue Reading...